A Consultative Approach: Why It's Important for Contractors & Manufacturers to Partner for Each Project
---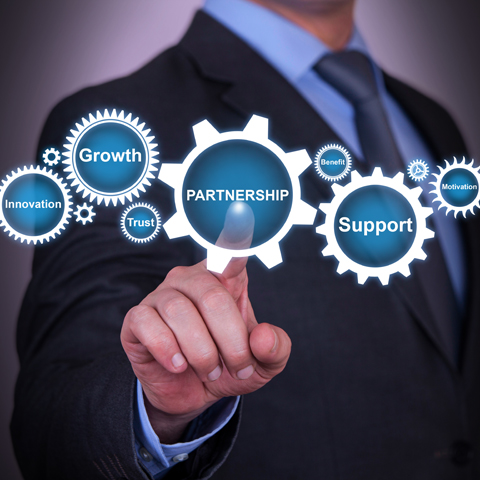 In today's fast-paced construction world, many material manufacturers and contractors fail to partner effectively.
As some manufacturers have become larger and multi-national, they have lost sight of the fact that their success was built on a strong relationship with their local contractors. Such manufacturers are solely focused on increasing product sales and improving profits – often forgetting about the critical personal relationships the business was built upon. After all, it's the contractors who make the decision on which products are used.
As a sales and technical representative, I have found I'm much more effective if I focus on the relationship rather than pushing products. So what does this mean? I continually seek to meet my contractors' needs and exceed their expectations on a project-by-project basis. Each project has a beginning, firm delivery deadlines and hopefully a profitable conclusion.
Partnership in Action
This consultative approach is beneficial for all parties involved. For example, I was recently on a project for a VA hospital where last-minute issues arose during the pre-job planning meeting. Turns out there was a problem with the slope of the concrete floor. The existing concrete floor was installed without meeting the required slope for drainage. As a result, the project was in jeopardy of being delayed, which was unacceptable. The contractor reached out to us for a sloping product that would be compatible with the APF systems that were already approved for the project.
After visiting and surveying the jobsite, I recommended our Super-Krete® Products S-7000 Underlayment™ as the best solution. Due to the limited timeframe and long Thanksgiving weekend approaching, the government and contractor were concerned about receiving the underlayment material on time. The situation was discussed with our very own Brett Cline, general manager of APF's Buda, Texas production facility. A plan was devised to turn the product out in two days and get it on the road to meet the tight construction schedule. The contractor was impressed and expressed interest in working with APF on several more projects at that facility and others.
You Benefit When We Partner
Our clients reap numerous benefits when they actively partner with us. For starters:
Technical Support: We provide one-on-one guidance to ensure the ideal products and systems are selected for each job, and that installers understand how to apply them effectively.
In-Field Support: While we are readily available on the phone and via email, we can come on site to troubleshoot unique problems and circumstances. Some issues are best tackled in person.
Product Selection: There are dozens of products and systems to choose from, and each has specific nuances and quirks. We can help ensure you're using the right system at the right time to meet the needs of end users.
Credibility: When you walk into a facility with APF at your side, the client sees the team approach and knows they are in good hands if something unexpected arises.
At APF, we view our partnership approach as a huge advantage. Learn more about our Sales & Service Team.