Avoid Common Mistakes When Selling and Installing Metallic Flooring Systems
---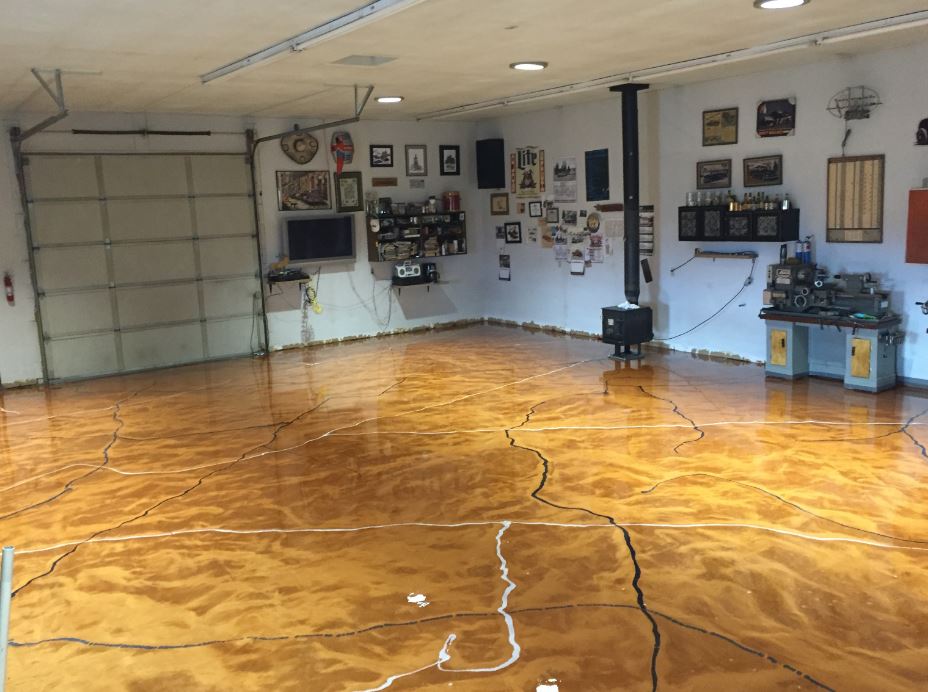 Metallic flooring systems offer a slick and modern touch to residential and commercial designs. Restaurants, night clubs, sporting venues and garage floors are among the areas ideal for this unique, 3-D look. Yet given the originality, artistry and performance demands, it can be easy to miscalculate the client's expectations and get sidetracked down a negative path. Here, we'll helping you avoid the most common mistakes when selling and installing metallic systems.
Setting Realistic Expectations
When selling a "custom" metallic floor finish, it's important to understand your customers' needs and set appropriate expectations from the very start. Hard samples are essential, and you'll need to discuss which conditions could impact the outcome. Failure to clearly communicate at the first stages of the project could lead to major disagreements down the road.
It's also important to make sure the sales person has a very good understanding about what is actually possible with a metallic flooring system. And, it may be helpful if the custom installer is present for the sales efforts to help further define expectations.

Weather Impact
One of the first things everyone needs to understand is that simple changes in weather can drastically impact dry times and cure ratio for the flooring system. For example, contractors may create a sample in a controlled environment and go to a job site without an HVAC system. In that case, you can't expect the same results.
In another example, if the product isn't first acclimatized to the site temps, the product will react differently than what's typically expected. If the installer keeps the product in the cold and then moves to a heated environment, they will likely get bubbling, and the cold material will move much slower.
Understanding Color Variations
When creating samples, it's critical to track how you overlap the colors and how you can replicate those color variations. Each step should be clearly documented so the sample is reproducible. Also, knowing that concrete is going to react differently than a sample board will help a sales person better explain how dips and "bird baths" can negatively affect the outcome. For example, if the material puddles in holes, or say the garage floor is drastically pitched, that can cause a very different look than originally requested. The concrete can also negatively react to chemicals that are being installed over it if there is a moisture problem or if the concrete has pinholes that come through a slab during installation.
Listen!
When I train sales staff, I always stress how important it is to really listen to the customer and find out what the customer really does and does not like. For instance, if a client likes red, what kind of red is he or she referring to? Maroon or fire engine red? An incorrect guess could be a deal breaker.
Active and ongoing communication will help ensure your project is a success. Especially with metallic flooring systems, it's best to over-communicate than risk under-communicating because the final look depends on so many factors and personal aesthetics.
If you're considering a metallic flooring system for your next project, check out our ColorChrome™ systems, which are exceptionally durable, abrasion and chemical resistant.