Tempe Marketplace Reduces Maintenance Needs in High-Traffic Shopping Areas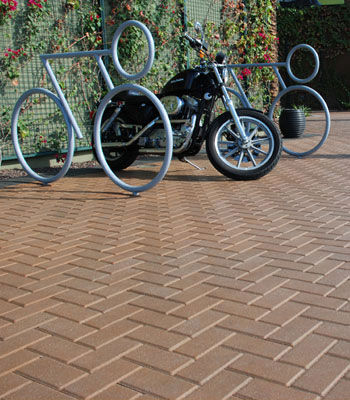 Tempe Marketplace opened in Tempe, Arizona 2007 and features over 210,000 square feet of concrete pavers throughout the main shopping district. The property manager, Jim Tyson of US Diversified, wanted to improve the look and maintenance of the existing pavers. They needed to look cleaner, show more color variation and be easier to maintain long-term with fewer man hours.

When the project was initially installed, the architect specified a water-based acrylic sealer. This sealer lasted less than six months due to the extreme conditions of heavy foot traffic and daily cleaning with ride-on scrubbers. US Diversified was clearly in need of a high-performance sealer to refinish the job.

US Diversified began working with Pave Seal of Arizona, who kicked off the project by cleaning the concrete pavers. This included an acid-wash, neutralizing of the concrete and even purchasing a machine that effectively removes chewing gum. Once they finished cleaning a section, the area was roped off until the following night. On the second night, they applied SK-P250 Gloss with a low-pressure sprayer and then back-rolled the sealer. To provide slip-resistance, once the SK-P250 tacked up, a mixture of 60 and 90 grit aluminum oxide was applied with an air compressor and a small sand blast gun. With these steps complete, a final coat of SK-P250 Satin was applied. On the following afternoon, the roped off area was opened up to traffic again.

Pave Seal worked in sections of 4,000 to 6,000 square feet to keep general mall traffic flowing. They also used plywood with lag bolts to keep store doorways open so that customers could enter and exit the stores without walking on the wet sealer. The total project took five months to complete, and once the weather began to cool off, an accelerator was used to speed up dry time to keep each section to a maximum of two days.