Arizona Polymer Flooring Makes New Home at State-of-the-Art Manufacturing Facility in Phoenix
---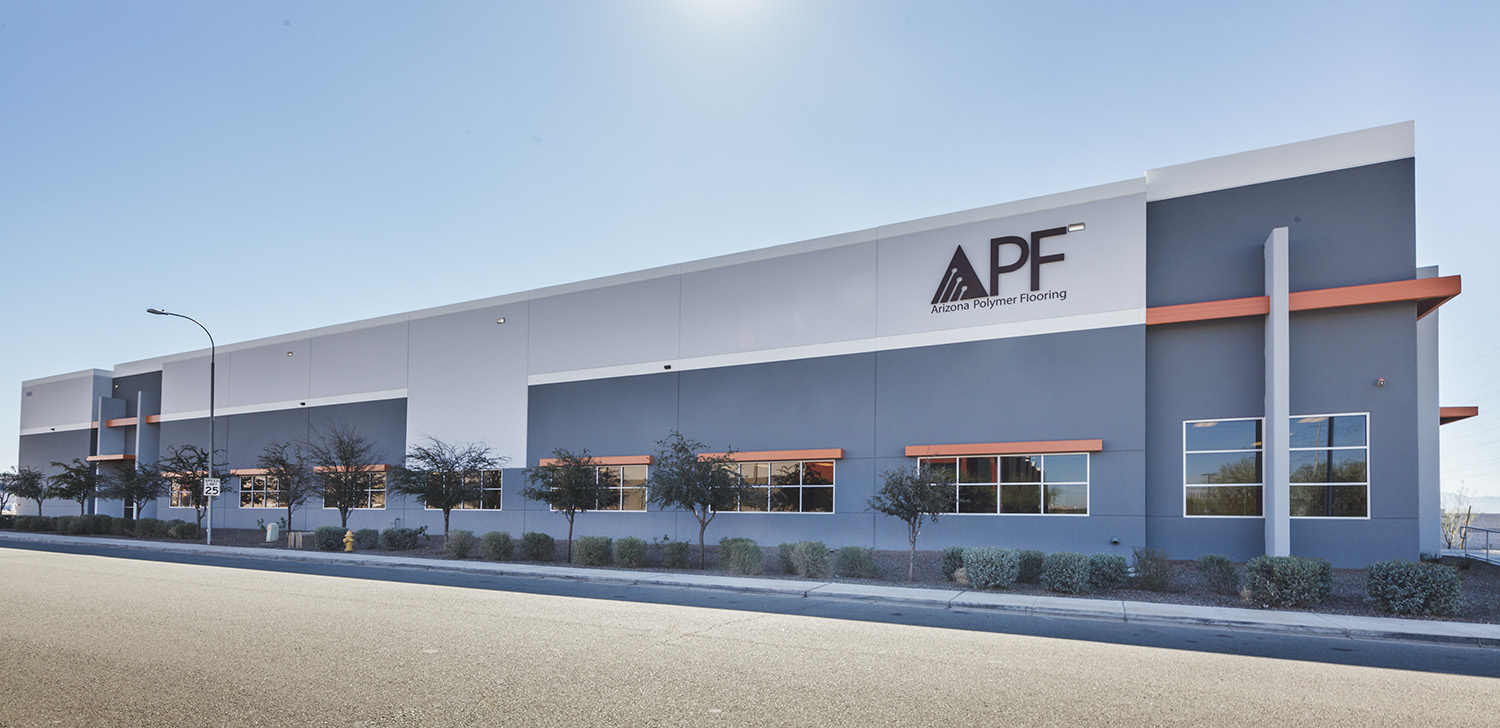 Advanced, modern campus to help bolster all APF brands, including Super-Krete® Products
Arizona Polymer Flooring has officially settled into its new home – a 50,000-square-foot manufacturing facility in Phoenix.
The mixed-use building, located near 43rd Avenue and Buckeye Road (4565 W. Watkins St.), will feature an 18,000-square-foot production area, 18,000 square feet set aside for storage and warehouse space, and 14,000 square feet dedicated to office space. The additional space will enable APF to:
Enhance our training; offer more interactive presentations and demonstrations highlighting the product value and application techniques.
Improve and streamline our operations, including the strategic location of loading docks that allow us to improve processes for order pickup, truck deliveries and organizing finished goods.
Increase production output. The additional square footage means we can add more equipment, perform more runs at once and accommodate larger production runs to meet higher demand.
APF is hosting a grand opening event Friday, April 7 from 2 p.m. to 5 p.m. All clients, partners and friends of APF are invited to attend. To RSVP, email Jennifer Kirby at jennifer.kirby@apfepoxy.com. Stay tuned for official invitations in your inbox.
Facilities in California and Texas that currently support Super-Krete® Products, APF's decorative concrete and concrete repair brand division, continue to operate as usual. However, expansion planning is also underway at these facilities with the goal of producing a wider range of APF products. Together, the three locations will help the company deliver an even higher level of service.
APF acquired Super-Krete Products in 2016. Formerly Super-Krete International, LLC, the two companies shared similar histories, values, expertise and a strong commitment to customer service. Recognizing the synergies, leaders of APF and Super-Krete International saw the value in joining forces. Today, Super-Krete Products is a thriving brand within APF's comprehensive line of products and systems.