Super-Krete® Products Faux Wood, Decorative Concrete Systems Big Hit at World of Concrete
---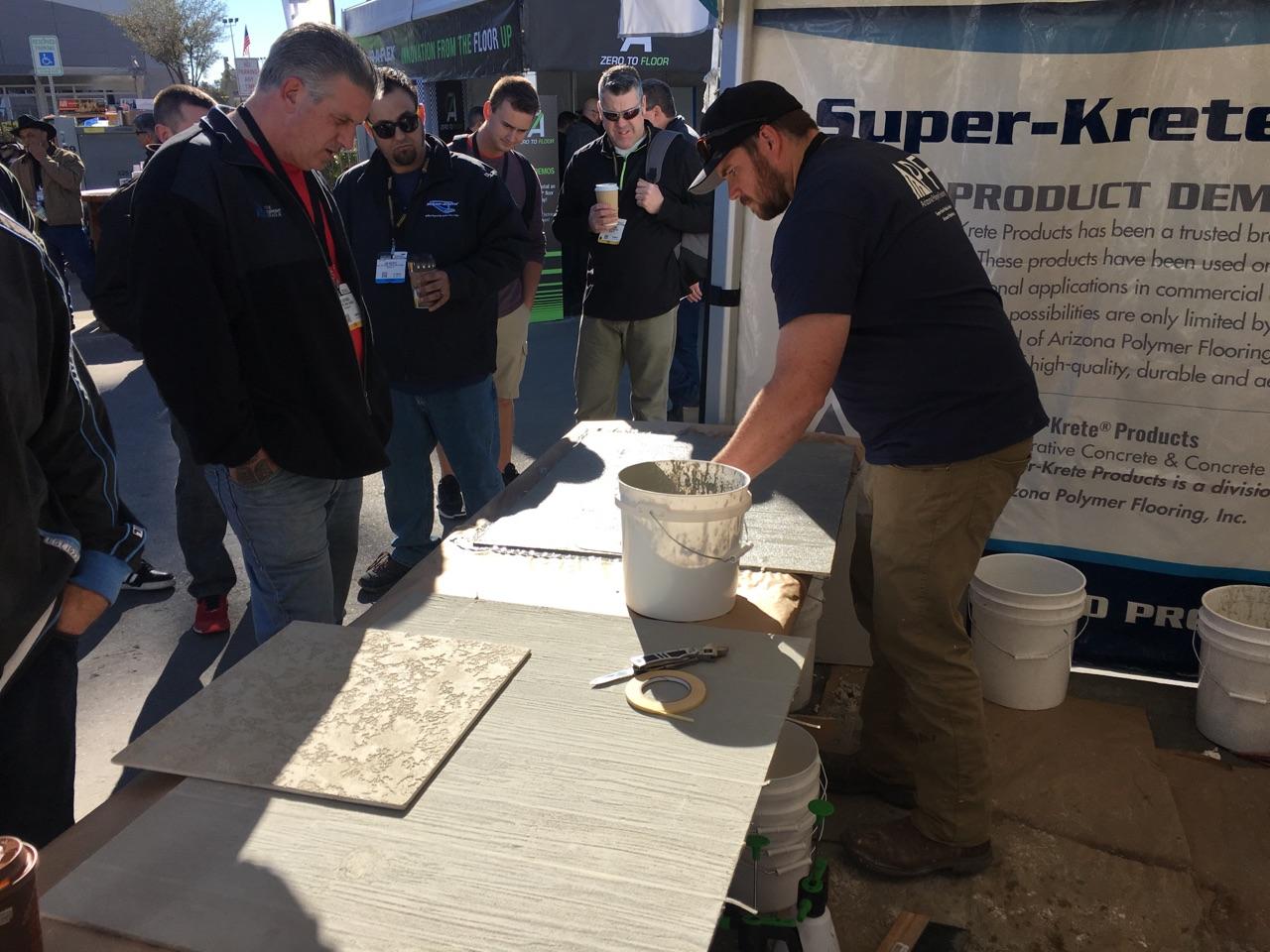 We are proud to have wrapped up another successful World of Concrete. The industry's largest tradeshow attracted tens of thousands of concrete professionals from around the globe.
We performed live demos of our popular Faux Wood Concrete Resurfacing System, to rave reviews. You can learn more about this unique system here, and get additional tips on achieving the faux wood look.
We also received strong interest about ColorChrome™ Metallic Flooring Systems, Granitex, Knockdown Texture Systems and Smooth Surface & Art Deco System. At this same time, we debuted the new Super-Krete® Products website.
While the Super-Krete Products booth featured APF's decorative concrete and concrete repair systems, we showcased APF's high-performance flooring systems at a second booth location. The big hits included CastorCrete, a unique line of urethane-modified concrete, and VaporSolve Moisture Remediation Systems, highly specialized epoxy coating systems formulated to isolate moisture sensitive flooring from all levels of concrete moisture.
APF was especially proud to host our annual customer appreciation event at The Hard Rock Hotel, bringing together loyal fans of all APF and Super-Krete Products. A special thank you to all who attended.
If you have questions about any of the systems or products showcased at the World of Concrete, please reach out to your technical rep or call us at (800) 562-4921.