CEM-SEAL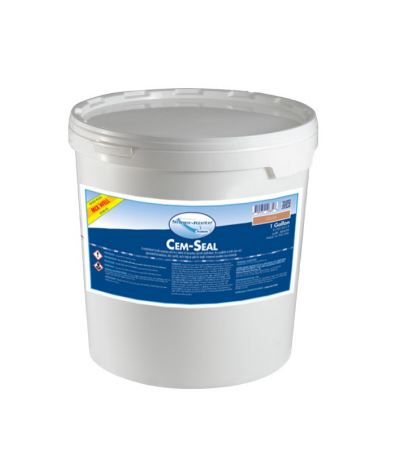 Cem-Seal is a water-based acrylic emulsion used in a variety of decorative concrete applications. It is available in both clear and pigmented formulations, dries quickly, and is high in solids for single component emulsion type materials. Cem-Seal forms hard coating films, resists blushing, and provides excellent resistance to yellowing in exterior applications. Pigmented Cem-Seal is used as a color coat over polymer concrete and spray applied decking. Clear Cem-Seal was designed as a fast drying build coat in color chip flooring and as an economical sealer over polymer concrete in light duty applications. It is an excellent primer on polymer concrete when two component polyurethane or polyurea/ polyaspartics are used as finish coats.
Coverage Rate
Approximately 300 sf/gallon
Colors & Finishes
Clear
Cardinal Red
Charcoal
Chestnut
Coffee
Eggplant
Indigo
Jade
Midnight Blue
Moss
Pear
Pumpkin
Purple
Russet
Saddle Brown
Sepia
Tawny
Custom Colors are available upon request for an additional fee. Exact color match must be provided.
Packaging