How to Fix Spalled Concrete
---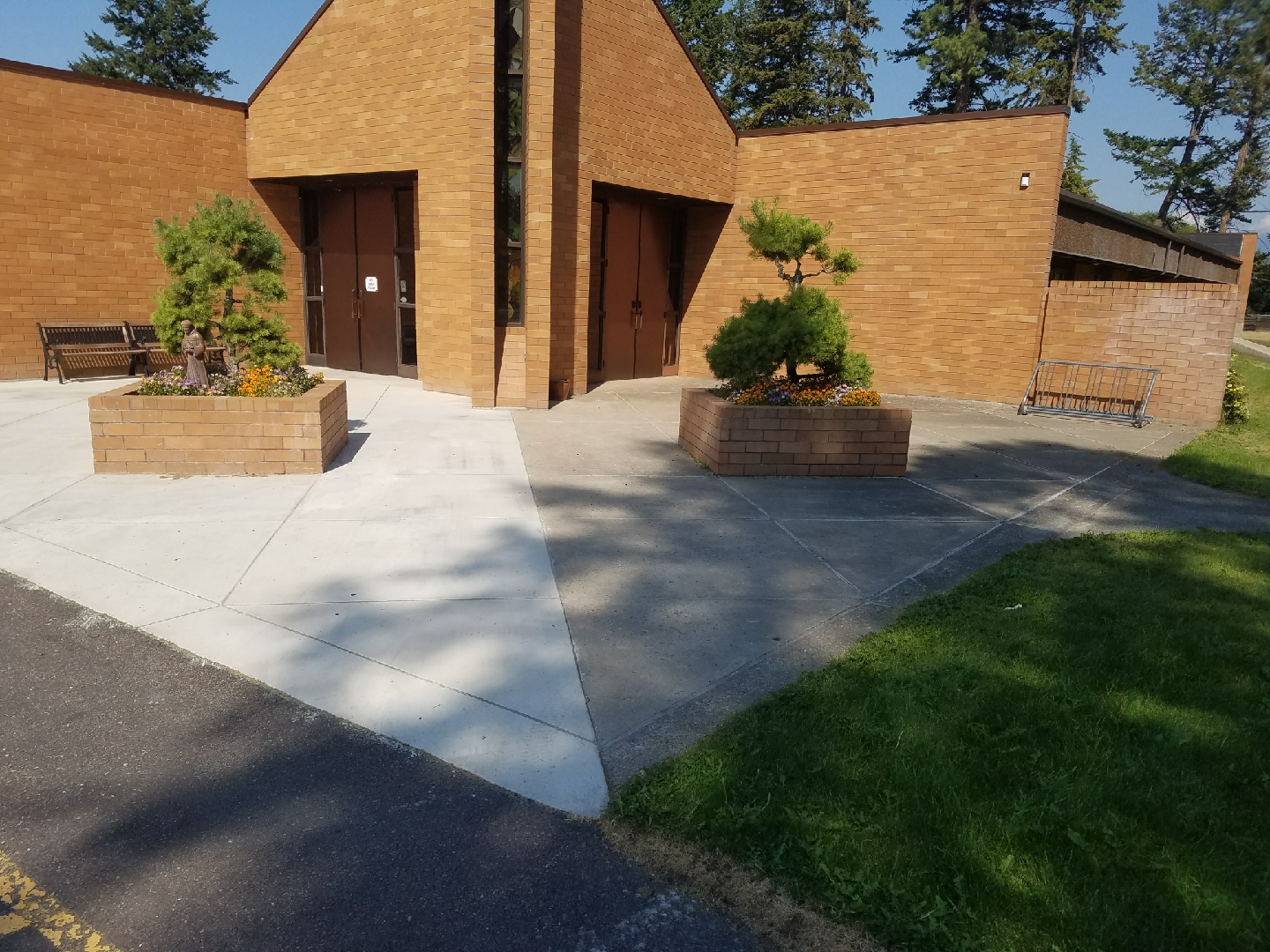 As fall and winter come upon us, concrete spalling becomes a big concern. Concrete freeze/thaw spalls are unsightly and they can be hazardous. Freeze/thaw spalls occur in colder climates, where water collects in the pores of the concrete and then freezes. Over time, freeze/thaw cycling causes internal stresses in the concrete, which lead to pieces of concrete popping out. The pop-outs are commonly known as spalls.
However, replacement isn't the only option. Spalled concrete can be repaired, negating the need for a new flooring system.
Clean the Slab & Treat with S-1300 Pene-Krete®
To start, most slabs can be cleaned with a very strong pressure wash. You may need to scarify the surface, depending on how many loose areas are present.
Next, stabilize the area with S-1300 Pene-Krete®. This product will get into the pores of the concrete and provide a crystallization that does not allow for the movement of water through the concrete. Pene-Krete is a non-hazardous, spray-applied, penetrating densifier for use on all Portland cement-based substrates such as concrete and masonry. Cross-linking chemicals cause Pene-Krete to react with the alkali in common Portland cement, creating a crystal-like shield within the pores, thus reducing vapor emissions and creating a denser substrate. (Note that Pene-Krete can also be used to prevent spalling.)
Repair the Substrate
Once the Pene-Krete has sat for 24 hours, you can clean the surface off with a pressure washer and start to repair the substrate.
You will want to fill any moving cracks with Epoxy 300 Flex Paste. Immediately, broadcast silica sand into Epoxy 300 Flex Paste to provide an anchor for the resurfacer. The large holes can be pre-filled with S-7000 Underlayment™, or layered with Bond-Kote®. I prefer to use a magic trowel or a large squeegee for the first coat. For the second, I use a flat trowel or a metal squeegee so it doesn't settle in the lows. Next, I take the last coat and apply it very wet and put a broom finish on the surface for non-slip texture. (Click here for exact details and how to add mix ratios.)
Consider a New Look
During the repair process, you can consider changing up the look of the concrete. By simply changing the direction of the broom and/or finishing technique, you can create a dramatic border. You can also add integral or topical color, giving the client a beautiful new look for very little additional money.
One way to add more flare is to complete the body of the project in simple gray Bond-Kote, and then create a border with integral color (such as black, for a full 12-inch border around all the outside edges). You could also trowel out the entire job and then tape off a border and spray apply S-9500 Color Stain™. The options are only limited by your imagination.