Matching Old Concrete to New? Here's What to Do
---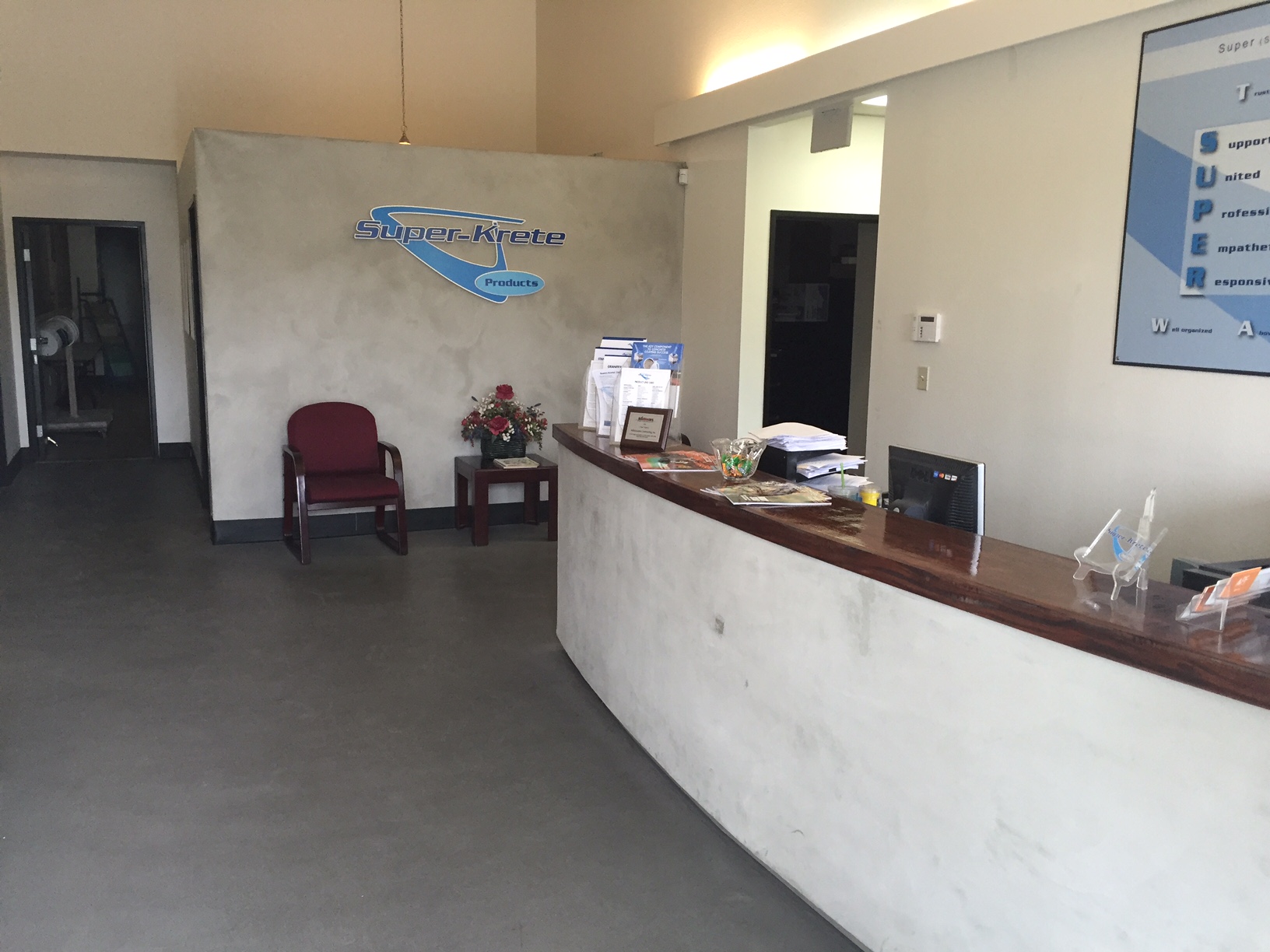 It's something every contractor has seen or will see in their professional lives. You arrive at a project. The customer wants to upgrade their walkways to match their back porch or driveway. The existing porch or driveway has been down for several years. Some of the colors might be fading, some areas might be worn through the sealer, but the customer loves it and wants you to match it on the walkways. Whether you are installing new concrete, applying an overlay or doing a simple re-stain and seal, one of the most challenging tasks is replicating an existing look or application.
Where to start: Evaluating the Project
A project like this presents several challenges, but none are insurmountable. When replicating an existing application, contractors should keep their eyes open for a few key aspects that define that specific look. First and foremost, determine the type of texture of the existing surface. Is the original texturing a stamp application, knock down, smooth finish, skip trowel or some other texture? That will determine the type of application and products you will start with.
Next, pay close attention to the colors. Take a closeup look at the existing surface. Were multiple colors used? Are areas fading out? Are there any imperfections that add to the look? Is there wear in the color and or sealer to the point where the substrate is exposed? These are the details that will assist in replicating the existing look. This attention to detail will significantly increase the contractor's chances of achieving the existing appearance seamlessly. Contractors also need to be conscious of the materials with which they are working with. More specifically, there are many different techniques to staining and coloring, so having previous experience with the materials being used will aid tremendously in achieving continuity in the appearance.
Being aware of the colors or products that were used on the existing surface might help in achieving a similar appearance. With that in mind, it's also important to consider the fact that those colors may have faded over time. Applying a fresh coat of the same colors used will most likely result in a darker, newer appearance in comparison to the worn, withered look of the existing surface, which is the charm the homeowner is hoping to achieve. In this case, lighter or different colors will likely need to be used to replicate the existing surface.
The same can be said for the sealer. Although the craftsmen are attempting to replicate a worn appearance, sealing the project for protection is a must. There are all kinds of sealers available depending on the type of protection that is needed, based on the type of traffic that will be introduced to the surface, as well as the surrounding elements or conditions. Regardless of which sealer is selected, decisions about the finishes – glossy, satin or matte – will need to be made to assist in replicating different sheens.
Always Make a Sample(s)
There is always margin of error for jobs, but especially those that challenge contractors to add on to existing surfaces. The importance of making samples cannot be stressed enough. It's vital to always get a physical sample approved before you start applying products on the actual project. Ultimately, you are trying to please your customer. Communicating what you will be doing is one thing, but being able to physically show what it will look like when the job is finished can be priceless. Replicating an existing look can be extremely difficult, as it relies heavily on technique abilities. Creating samples will increase the confidence that you will be able to replicate the existing appearance, as well as give your customer confidence in you and your abilities. It also helps manage clients' expectations, eliminating any doubt they might have had in getting it matched.
Application Options
The ideal way to accomplish matching old surfaces to new is to coat over the entire project. Of course, the surface must be properly prepared prior to introducing any coatings to the substrate; however, when coating all surfaces, the installer is essentially creating a new "canvas" to work upon. This will ensure uniformity throughout the entire project regardless of what colors you decide to go with and is one of the primary reasons to install an overlay in the first place, to transform old concrete to new. Although this application may be at a higher expense to the customer, the chance of giving them the look they want to achieve becomes much greater.
Other methods of matching the old to new again will require a little more expertise with the products themselves. Familiarize yourself with the application of the stains. Try different application tools, and see how they manipulate the material to get different looks. Many different tools exist such as sponges, sprayers, brushes and microfiber mops, to name a few. These will all render a different appearance, so samples can be essential. As an arsenal of samples is built up over time, contractors will better familiarize themselves with the colors and how to apply them. Once it's been determined how to achieve the look of the existing areas and have come close on matching it in color and texture, it's time to get the sample approved by the customer. Once approved, it's a matter of simply repeating the steps used to create the initial sample. Make sure to keep track of the materials and colors and techniques used to achieve that sample. Applying a label to the back that lists the products and colors for reference is extremely helpful and highly recommended.
The Possibilities are Endless
It's important not to get discouraged by projects that require matching an old look. Although some additional steps might be necessary, it is entirely possible to match some of the most intricate of looks. Depending on whether you are creating a new canvas to make everything look new again, or if you are just trying to match an old faded driveway, it can be done. Not only can you replicate old concrete, but with the same products and materials you can replicate tile, hardwood, reclaimed wood, natural stone and much more. Just remember to pay close attention to detail.