ICP Construction Acquires Pli-Dek®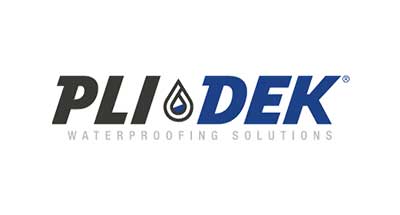 ICP Construction, a division of Innovative Chemical Products (ICP) Group, is pleased to announce our acquisition of Pli-Dek. This addition to ICP Construction enables us to expand our product offerings and further our capacity and technologies, to deliver great value to you. Through sharing best practices, scalable operational capacity, advanced technologies and talented leadership and employees, we can leverage both companies' capabilities to deliver great value to our customers.
With the addition of Pli-Dek's products, services and commitment to quality, ICP Construction offers you an increased range of products, additional resources and industry-leading solutions while continuing our long-standing commitment to innovation, product safety and overall service. This makes ICP Construction and Pli-Dek a great fit.
By uniting the highly skilled, well-trained and experienced people of Pli-Dek and ICP Construction, we are stronger, as is our unwavering dedication to providing you the utmost reliability and customer service. Our complementary operations and product focus create great opportunities to add new technologies and products.
ICP Construction is committed to helping facilitate a smooth transition over the coming months. We look forward to providing a larger array of best-in-class solutions to you, our valued partner.
Read the ICP Construction Customer Letter and check out out the ICP Construction Customer FAQ.
For more information about Pli-Dek, visit their website at www.plidek.com